Lucy Kate founded the school in 2014 after retiring from the stage.
Lucy grew up in Scunthorpe where she started dancing at the young age of 2, after crying at the door of her older sisters dance classes desperate to go in too. There started a life long passion for dance, performing arts and the stage.
From a young age Lucy loved performing and was chosen to perform in professional pantomimes, scholarship programmes, gala performances, associate classes and won many competitions.
She was also lucky enough to train at the Royal Ballet summer schools.
At the age of 12 Lucy gained a scholarship for the prestigious Legat Ballet school and packed her suitcases to attend full time vocational training in Kent. Days were mixed with ballet classes, maths classes and pointe classes. This was Lucy's dream come true!
As an excellent academic, Lucy returned home to complete her GCSEs at her local comprehensive school gaining 2 A*s and 6As. Working hard at school really helped Lucys dance as she was always fast at learning routines and choreography and also remembering them for years after! Lucy will always encourage her students to work hard at school as this is really helpful in their dancing.
After school Lucy gained a scholarship to Brian Rogers, Performer college. She studied here full time for 3 years in Musical theatre. During her time here she gained her Advanced 2 ballet and modern both with A's. Lucy also gained her associate teaching qualifications with the ISTD, also with an A and won the 3rd year choreographic competition.She graduated with a Diploma in Musical theatre and a vast knowledge of performing arts to set her on her way!
On graduating Lucy began her career as a professional dancer in Qatar in The Summer Wonders show, this was just the start of Lucys travelling with her career. She also performed in Musicals Show Dubai, Peter Pan Dubai, Hot Note Portugal, Ooh La Las Vageas India, Galaxy Macau China, Casino De Madeira and awards ceremonies throughout Spain.
Lucy also travelled the Carribbean, North America, South America, Canada, Antartica and Europe on numerous contracts with NCL cruise lines to which she was offered contracts again and again with both Jean Ann Ryan Productions and NCL Productions where she was dance captain, and P&O cruises.
Lucy also performed throughout the UK at many events and awards ceremonies.
Lucy also performed on Top Of the Pops with Peter Andre, Boogie Pimps and Blazin Squad.
During her performing career Lucy also studied for her degree in Professional Practice Dance, and was often found in the dressing room writing essays between performances. Lucy gained this with first class honors.
Lucy still performs with Patron company Manic Stage Productions, performing at many venues across the south for awards ceremonies, events and also the Wasps Rugby team.
Lucy has such vast experience and knowledge in performing arts and it is now time to pass all of this on to her students to give them the very best start in performing arts. Whether it is just for fun or whether they are considering a career in performing arts, Lucy has the wisdom to help dancers gain confidence and succeed.
Miss Kate teaches alongside Mss Lucy on Wednesday evenings in Southsea.
Kate began her studies at two years of age, joining Imperial Classical Ballet classes at Oakwood Academy of Dance in Chandlers Ford. She always loved her lessons and decided to pick up Tap Dance and Modern Theatre in her early teens, taking I.S.T.D examinations in all three disciplines. She also took her Trinity Guildhall examinations in singing and the flute and Associated Board piano, performing in Disneyland Paris, under the Eiffel Tower and leading an evensong mass in the Barcelona Cathedral. Wanting to learn as much as she could about musical theatre, Kate joined her local youth theatre company not long after, being fortunate enough to play leading roles in some of their productions.
During studying for her A-levels, Kate qualified under the UK Sports Council as a Dance Specialist. Following this, Kate left Chandlers Ford to study for a Certificate of Higher Education in Musical Theatre at the University of Chichester, during her time playing Dot and Celeste #2 in Sunday in the Park with George and Frankie in On Your Toes (an excerpt for the end of year showcase). Since leaving, Kate is now a registered teacher for the I.S.T.D, qualified in DDI Tap Dance and Modern Theatre and studying towards her DDE qualifications whilst teaching Tap Dance at the University of Chichester and Tap, Ballet and Musical Theatre at various schools in Hampshire.
Kate is delighted to be able to share her passion and training with all ages!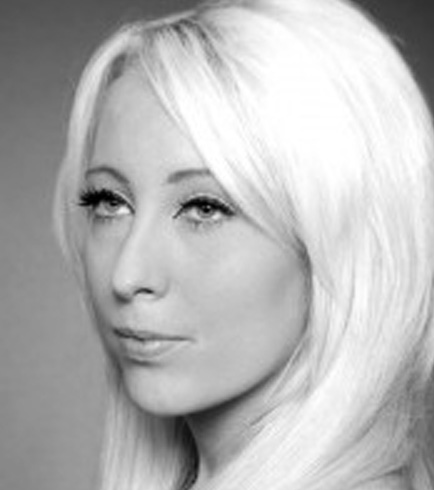 Miss Lucy teaches alongside Miss Lucy on a Thursday evening in Havant.
Lucy started dancing at the age of 2 at The Lynn Webb School of Dance starting with ballet, as her love of dance grew she joined Showstoppers Stage School to study Tap dance and Modern theatre. Lucy competed internationally with the British Arts Awards winning the All round performer as a Junior.
Lucy was chosen to take part in professional pantomimes at The Kings theatre here in Southsea as a senior dancer.
As Lucy decided that a dance career was the chosen path for her she worked hard to gain her major I.S.T.D qualifications in all 3 disciplines, taking 9 exams in just 4 years.
Lucy went on to gain high grades in both her GCSE's & A Levels achieving A's in Dance, advanced Dance & Expressive Arts.
Lucy then went on the study at The Stella Mann College of Performing arts in North London. She graduated with a Diploma in Professional Dance, as well as her teaching qualification with the ISTD.
After graduating Lucy started her dancer career around the world, touring hotels in Cyprus the summer after graduating, she then headed to Bollywood, appearing in the worlds most expensive film, aswell as music videos.
Lucy also performed at the MTV awards in India alongside Tiesto.
Lucy has also performed in a stunt show in Paris, even learning how to ride a jet ski out of a simulated tsunami!
After this Lucy set sail with Costa Cruises, travelling to Japan, China, Korea and Hong Kong.
Lucy has also performed at many corporate events, award ceremonies and shows throughout the UK.
Lucy still performs with the patron company Manic Stage Productions, performing at many events across the South Coast and further afield! Lucy now adds stilt walking, fire dancing and even fire breathing to her list of skills!
Lucy is now studying for her BA hons degree in Professional Practice in Dance, with Middlesex University expanding her knowlege even further.
Lucy is delighted to be part of the LKSA team she loves sharing her knowledge and passion with all the future performers!
All of our guest teachers are professionally trained and DBS checked. It is great for the children to have these wonderful teachers who are currently working in the industry as dancers and choreographers.