Lucy Kate founded the school in 2014 after retiring from the stage.
Lucy grew up in Scunthorpe where she started dancing at the young age of 2, after crying at the door of her older sisters dance classes desperate to go in too. There started a life long passion for dance, performing arts and the stage.
From a young age Lucy loved performing and was chosen to perform in professional pantomimes, scholarship programmes, gala performances, associate classes and won many competitions.
She was also lucky enough to train at the Royal Ballet summer schools.
At the age of 12 Lucy gained a scholarship for the prestigious Legat Ballet school and packed her suitcases to attend full time vocational training in Kent. Days were mixed with ballet classes, maths classes and pointe classes. This was Lucy's dream come true!
As an excellent academic, Lucy returned home to complete her GCSEs at her local comprehensive school gaining 2 A*s and 6As. Working hard at school really helped Lucys dance as she was always fast at learning routines and choreography and also remembering them for years after! Lucy will always encourage her students to work hard at school as this is really helpful in their dancing.
After school Lucy gained a scholarship to Brian Rogers, Performer college. She studied here full time for 3 years in Musical theatre. During her time here she gained her Advanced 2 ballet and modern both with A's. Lucy also gained her associate teaching qualifications with the ISTD, also with an A and won the 3rd year choreographic competition.She graduated with a Diploma in Musical theatre and a vast knowledge of performing arts to set her on her way!
On graduating Lucy began her career as a professional dancer in Qatar in The Summer Wonders show, this was just the start of Lucys travelling with her career. She also performed in Musicals Show Dubai, Peter Pan Dubai, Hot Note Portugal, Ooh La Las Vageas India, Galaxy Macau China, Casino De Madeira and awards ceremonies throughout Spain.
Lucy also travelled the Carribbean, North America, South America, Canada, Antartica and Europe on numerous contracts with NCL cruise lines to which she was offered contracts again and again with both Jean Ann Ryan Productions and NCL Productions where she was dance captain, and P&O cruises.
Lucy also performed throughout the UK at many events and awards ceremonies.
Lucy also performed on Top Of the Pops with Peter Andre, Boogie Pimps and Blazin Squad.
During her performing career Lucy also studied for her degree in Professional Practice Dance, and was often found in the dressing room writing essays between performances. Lucy gained this with first class honors.
Lucy still performs with Patron company Manic Stage Productions, performing at many venues across the south for awards ceremonies, events and also the Wasps Rugby team.
Lucy has such vast experience and knowledge in performing arts and it is now time to pass all of this on to her students to give them the very best start in performing arts. Whether it is just for fun or whether they are considering a career in performing arts, Lucy has the wisdom to help dancers gain confidence and succeed.
Miss Lucy in both Havant & Southsea Locations
Lucy started dancing at the age of 2 at The Lynn Webb School of Dance starting with ballet, as her love of dance grew she joined Showstoppers Stage School to study Tap dance and Modern theatre. Lucy competed internationally with the British Arts Awards winning the All round performer as a Junior.
Lucy was chosen to take part in professional pantomimes at The Kings theatre here in Southsea as a senior dancer.
As Lucy decided that a dance career was the chosen path for her she worked hard to gain her major I.S.T.D qualifications in all 3 disciplines, taking 9 exams in just 4 years.
Lucy went on to gain high grades in both her GCSE's & A Levels achieving A's in Dance, advanced Dance & Expressive Arts.
Lucy then went on the study at The Stella Mann College of Performing arts in North London. She graduated with a Diploma in Professional Dance, as well as her teaching qualification with the ISTD, after performing professionally around the world Lucy gained a First Class BA hons degree from Middlesex university in Professional Practice specialising in Dance.
After graduating Lucy started her dancer career around the world, touring hotels in Cyprus the summer after graduating, she then headed to Bollywood, appearing in the worlds most expensive film, aswell as music videos.
Lucy also performed at the MTV awards in India alongside Tiesto.
Lucy has also performed in a stunt show in Paris, even learning how to ride a jet ski out of a simulated tsunami!
After this Lucy set sail with Costa Cruises, travelling to Japan, China, Korea and Hong Kong.
Lucy has also performed at many corporate events, award ceremonies and shows throughout the UK including backing dancing for Little Mix & Craig David.
Lucy still performs with the patron company Manic Stage Productions, performing at many events across the South Coast and further afield! Lucy now adds stilt walking, fire dancing and even fire breathing to her list of skills!
Lucy also runs some very successful dance events Petersfield & Southsea Dance Festival & Southern Dance Class Awards in which LKSA students also compete.
Lucy is delighted to be part of the LKSA team she loves sharing her knowledge and passion with all the future performers!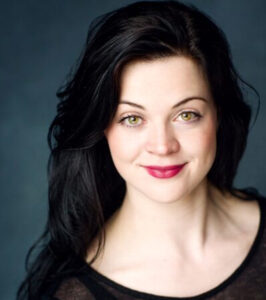 Rebecca trained at the University of Chichester, graduating with BA Hons in Dance. Since training Rebecca has worked in a variety of areas in the industry as a Dancer, Model and Actress.
In 2015/16 Rebecca worked for The Walt Disney Company at Disneyland Paris as a character and parade performer. Whilst at Disneyland, Rebecca was selected to feature in a special event parade to mark the French Premiere of Star Wars – The Force Awakens where she walked the red carpet alongside many notable cast members and Lucasfilm creatives. Rebecca has recently completed filming for Disney's upcoming feature film Cruella, set for release in 2021.
Rebecca still performs with LKSAs patron company Manic Stage Productions where she has expanded her skills as a stilt walker and fire artist. On behalf of Manic, Rebecca joined P&O's Azura, travelling the Mediterranean as a guest entertainer, working closely with Aardman Animations' characters Shaun the Sheep and Wallace and Gromit.
Alongside teaching, Rebecca continues to perform and most recently worked for Sky One on an upcoming production Redknapp's Big Night Out.
Rebecca has been teaching and choreographing for Lucy Kate Star Academy since 2017 in a variety of different styles such as Ballet, Tap, Street and Tots Dance. Rebecca qualified as an Acrobatic Arts teacher and runs classes using this syllabus also. She thoroughly enjoys teaching and sharing her knowledge with LKSA stars of all ages!
Chloe was born in Portsmouth and has been dancing since the age of 4. She trained for three years at Laine Theatre Arts and graduated in 2013 with a National Diploma in dance and Ballet ISTD teacher training.
She has done three cruise contacts with Headliners Theatre Company, preforming on P&O Aurora, Azura and Ventura. Performing in various shows including 'Astonishing' A magic and illusion show produced by presenter and entertainer Stephen Mulhern and performer Jonathan Wilkes.
Other work since graduating includes dancing on Costa Cruises and for Vegas Showgirls in Germany. The Alternative Hair Show, 'Royal Albert Hall' as a dancer/model and she has performed as a showgirl dancer in 'A Night with Hugh Jackman'. She has also appeared in the Clippers tea advert and danced for Olly Murs at the Brit Awards 2012 at the O2 Arena London.
Chloe is also a fully qualified level 2 fitness instructor and teaches in and around the local area throughout the week and loves to bring energy and fun to every class.